5 February 2021
Over the last few months, we've been on a deep dive into all our departments across our Sydney and Vancouver studios with our friends over at 3D World Magazine! Below is a sneak peek at each of the articles – follow the links to check out the the whole story.
PART 1: Art and Story | April 2020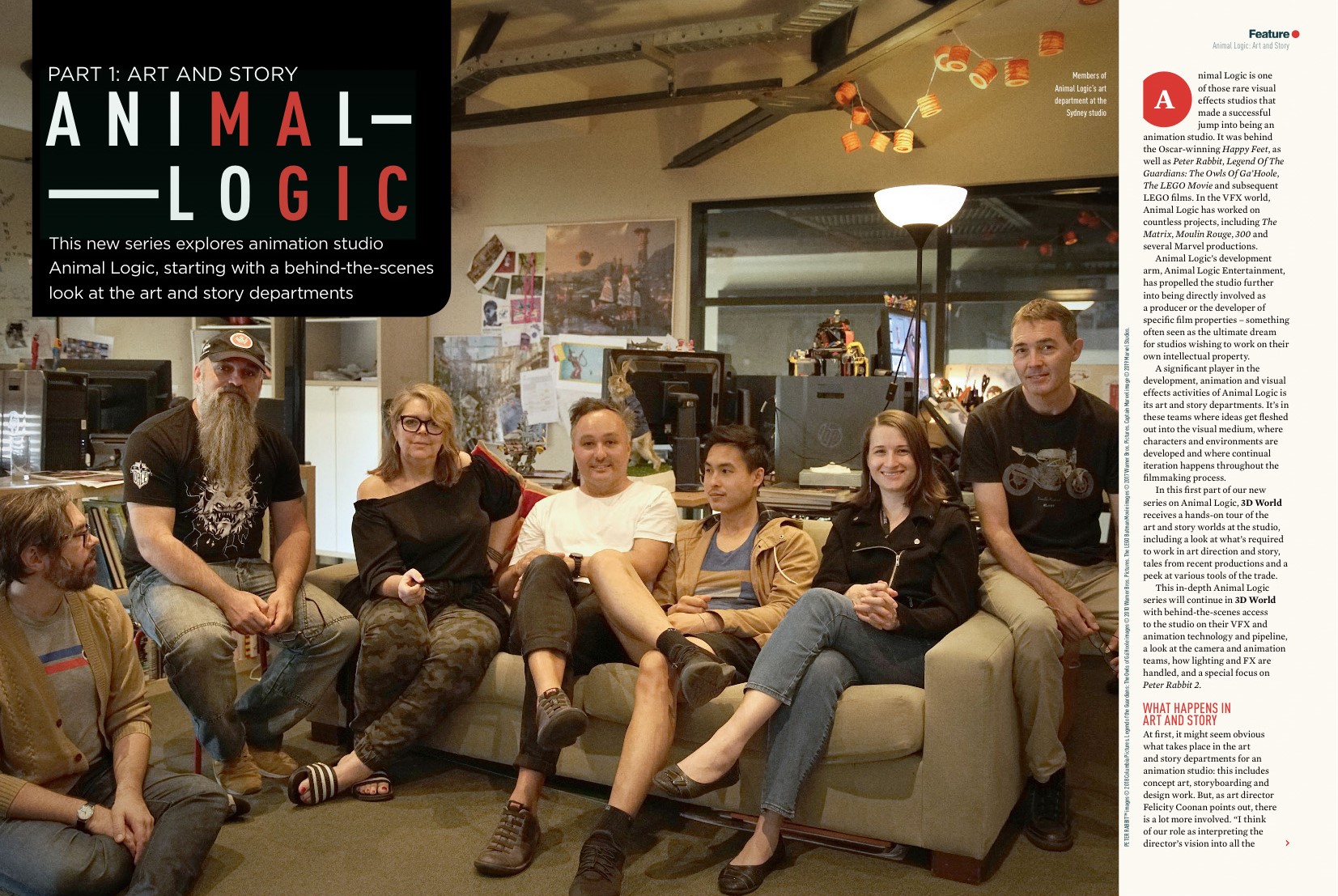 To start off the series, 3D Magazine had a stickybeak at our Art and Story process, chatting with Toby Grime, Scott Hurney, Felicity Coonan, Fiona Darwin and Simon Ashton, who shared insights into their day-to-day and sage advice for anyone looking to join the team.
Click here to grab this copy!
PART 2: Talking Tech | May 2020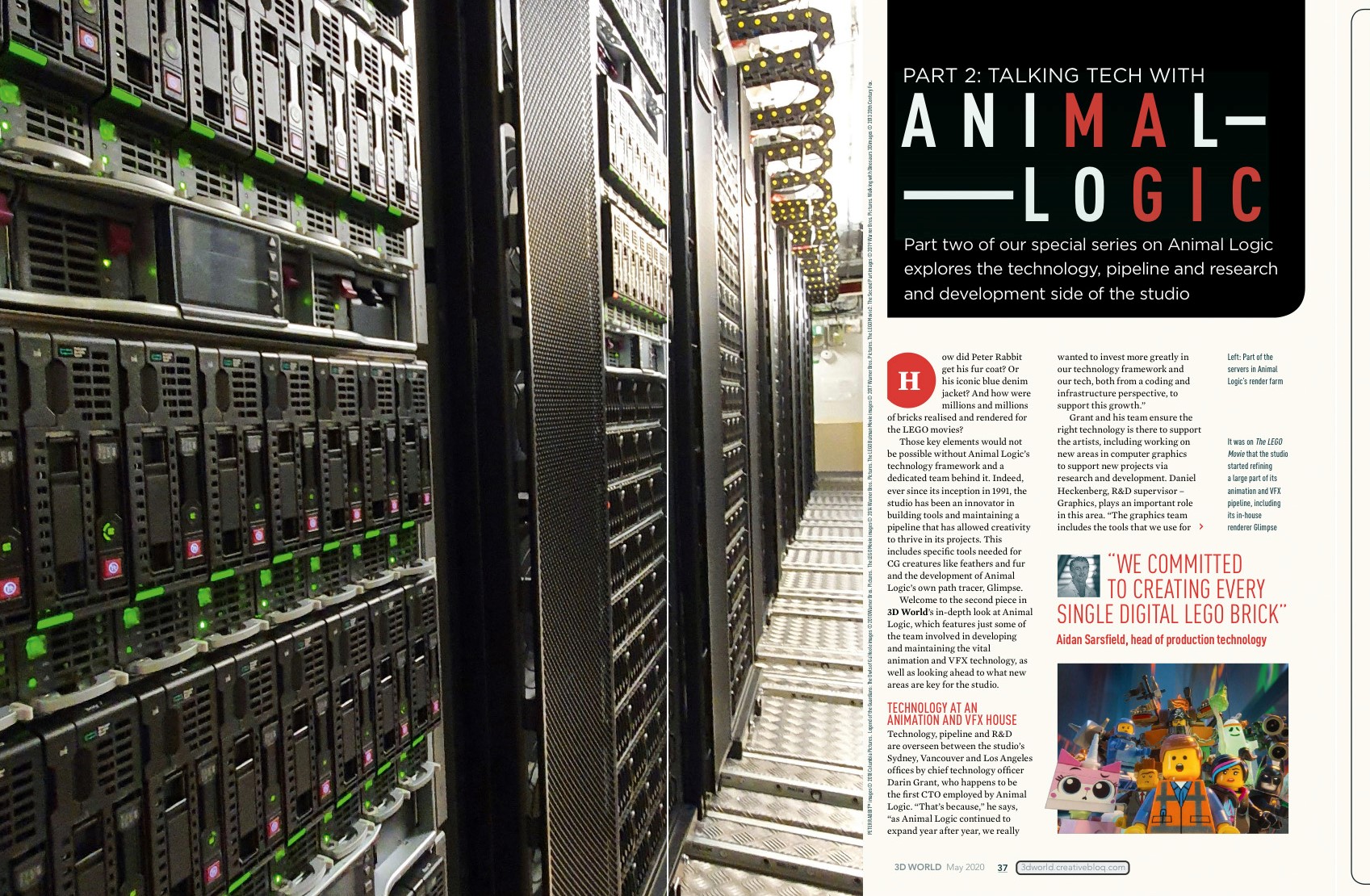 Flipping the script for the second article in the series, 3D World had a look into the Technical side of Animal Logic. Chatting with crew from our technology department about the tech used in our studios and sharing their wisdom in the world of IT. This article featured Aiden Sarsfield, Darin Grant, Daniel Heckenberg and Jessica D'ali.
Click here to grab this copy!
PART 3: Layout and Animation | October 2020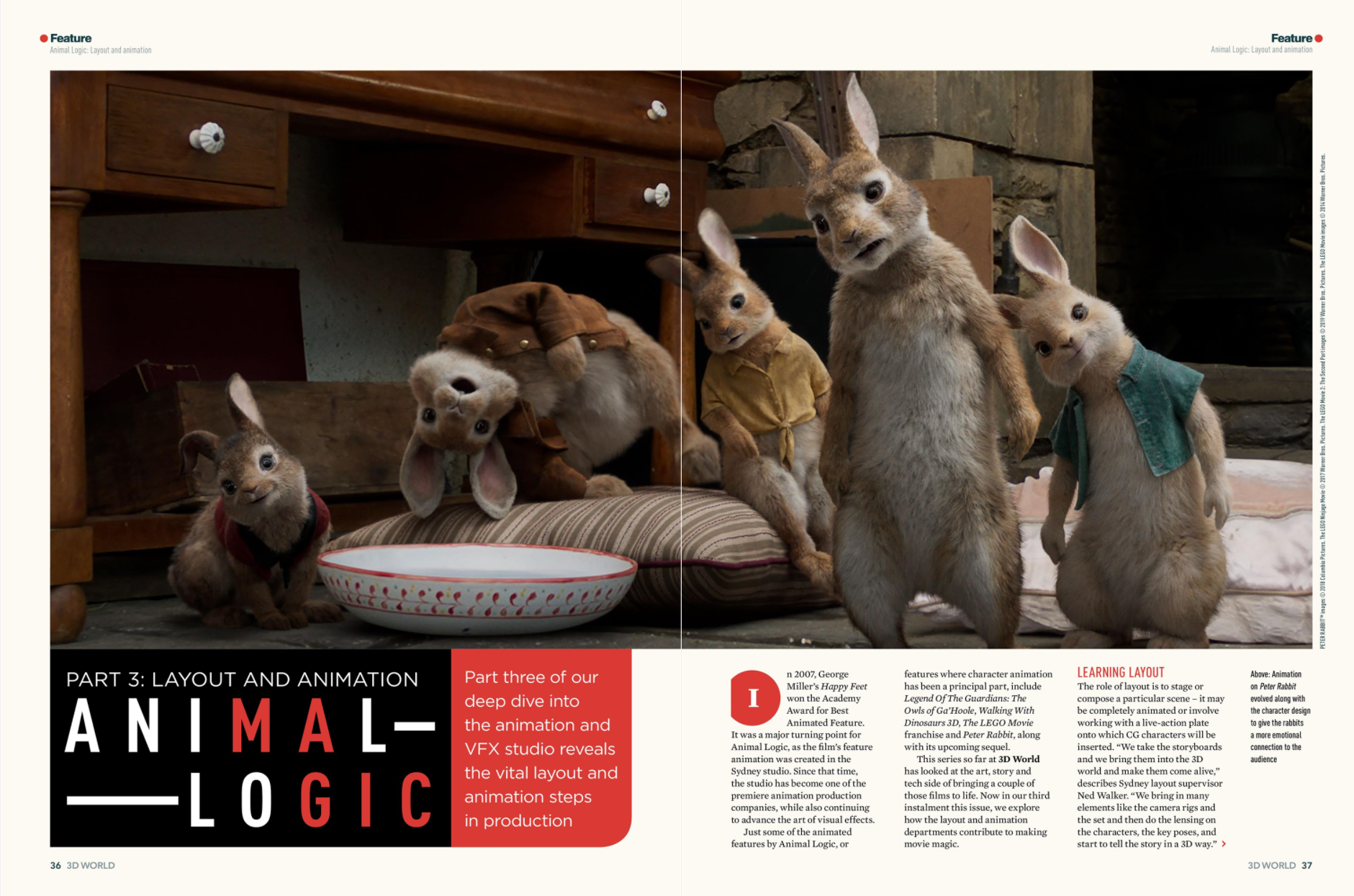 Taking a trip further down the pipeline, article 3 covered our Layout and Animation process, talking with artists about their part in the process and sharing advice for aspiring animators. This article featured Ned walker, Rob Coleman, Regis Schuller and Valerie Morrison.
Click here to grab this copy!
PART 4: FX and Lighting | December 2020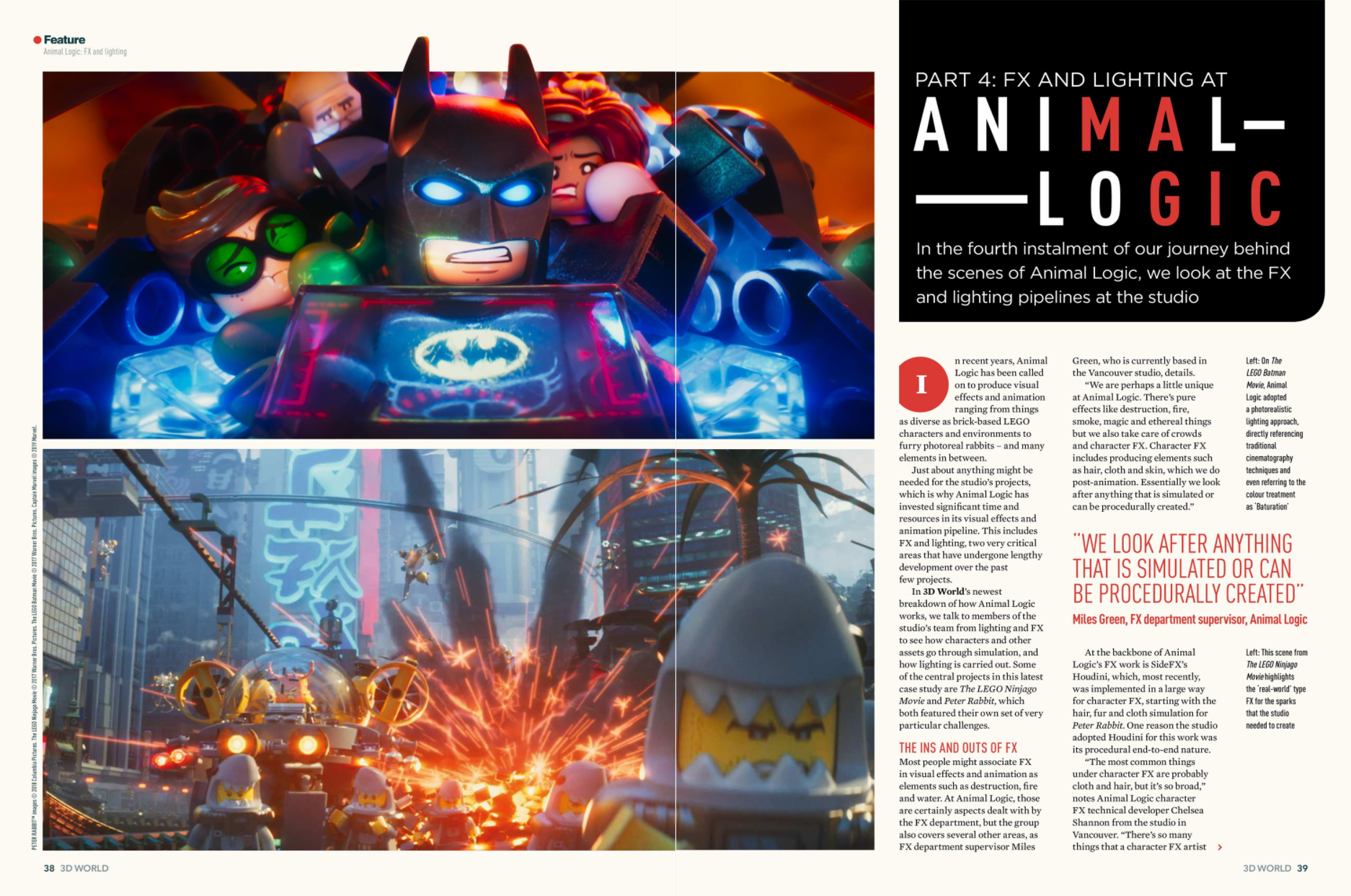 Next up, our FX teams talked explosions, fire and water and our Lighting Department shares some techniques on how to light and match live action shots in the studio. In this article we hear from Miles Green, Francesco Sansoni and Chelsea Shannon.
Click here to grab this copy!
PART 5: Production, Compositing and Colour | March 2021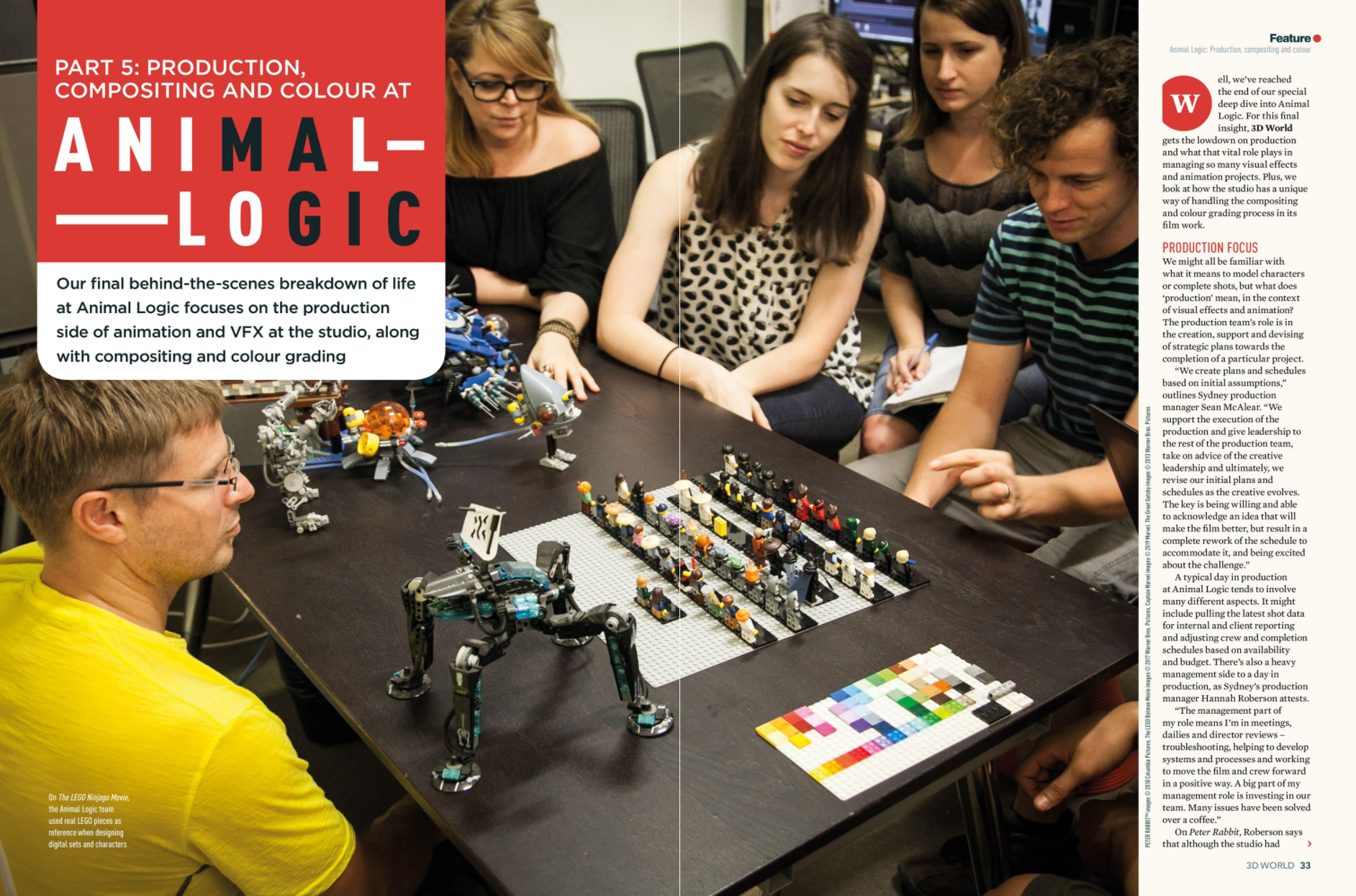 3D World wraps up the series with a look into the pointy end our movie making pipeline. This article explores our production, compositing and colour process, featuring tips and tricks from Steph Huot, Alex Fry, Keiran Lee, Sean McAlear and Hannah Robertson.
Click here to grab this copy!