1 October 2021
Earlier this year, we were delighted to host four talented individuals that were accepted into the Screen NSW Animation and VFX Trainee Placement Pilot Program. Lauren Bartie, Robbie Beresford, Vella Tudor-Brown, and Nina Rokhatova were placed in different departments, including R&D, Rigging and Modelling, where they developed their skills and prepped for the next steps in their promising careers.
The program has now concluded, and Vella reflected on her time in the Modelling Department, "Being an intern at the place I have always wanted to work has been the best experience I could ever ask for, I can see my future far more clearly and know what I have to do to get there."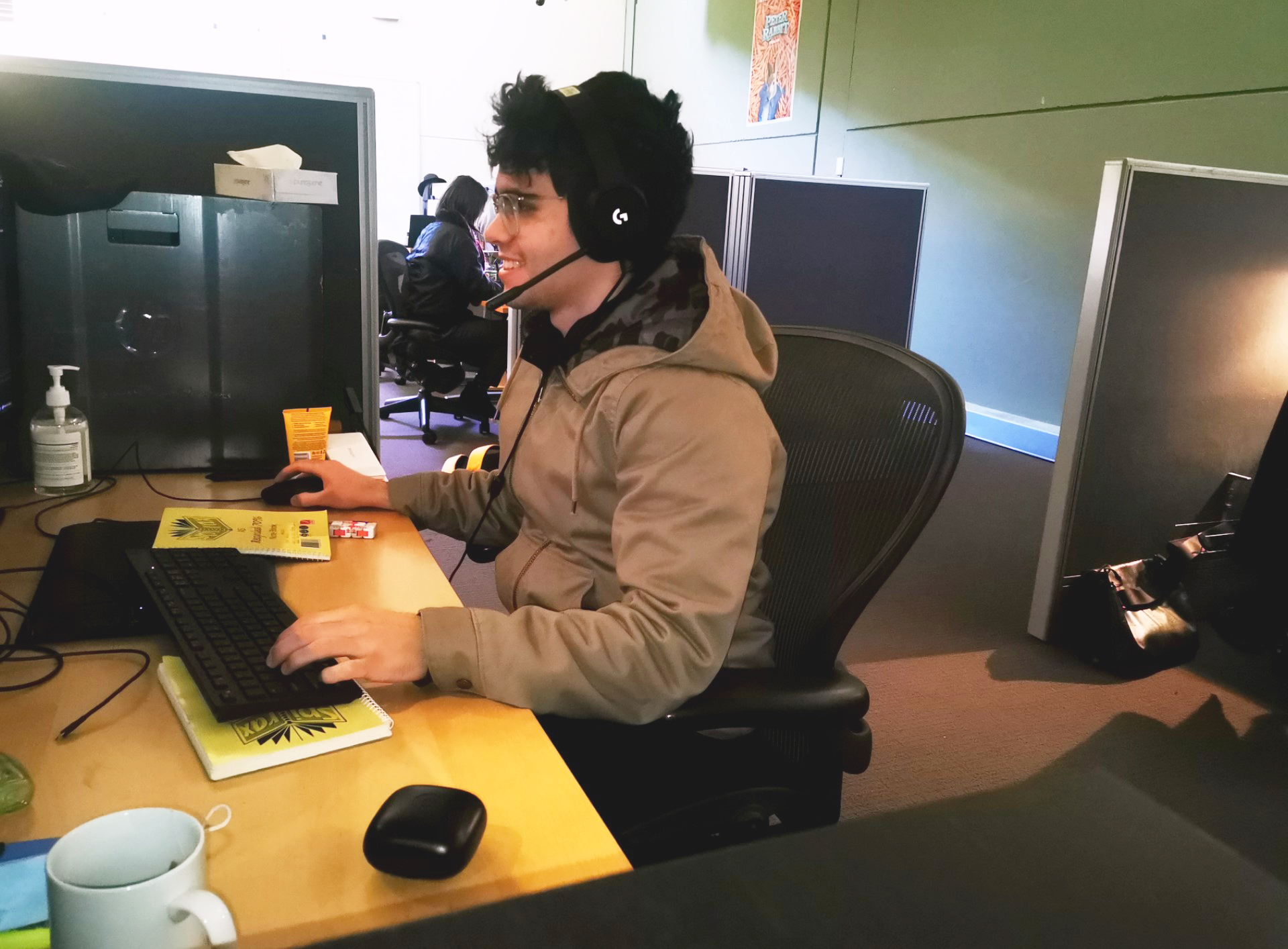 The mentors, Wei He, Cara Gately, David Whittaker and Daniel Texeira Silva, were paired up with a trainee to help guide them over the course of the program. Daniel said, "The best part was following their improvement overtime and seeing them get more confident with their tasks. Another satisfying aspect was seeing the trainees contributing to projects and the studio overall."
Nina, who was placed in the R&D Department said, "I don't know what I would do without the traineeship. I had excellent mentors from my team who supported me over the 6-months, through the ups and downs (we had to solve some really hard problems) and I am extremely grateful for all their support and all the skill they helped me to gain."
Thanks to Screen NSW for partnering with us on this program. The Screen NSW Animation and VFX Trainee Placement Pilot Program will launch again soon, so keep an eye out for more updates!